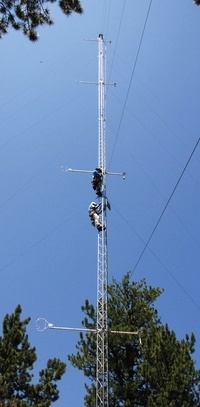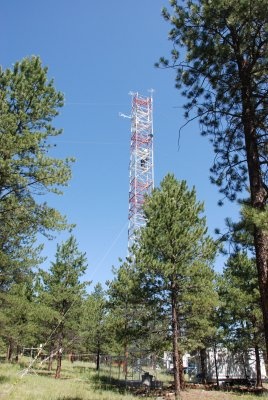 This is a wiki and field logbook for the Manitou Forest Observatory. If you are associated with the MFO, you are welcome to contribute to this wiki and logbook.
---
---
Other Links
Manitou Experimental Forest, US Forest Service
BEACHON Project, Southern Rocky Mountains, Summer 2008 Study
BEACHON-RoMBAS (Rocky Mountain Biogenic Aerosol Study). Summer 2011
---
BEACHON-ROCS
BEACHON-ROCS (Rocky Mountain Organic Carbon Study) 2010: space/power needs
BEACHON-ROCS (ppt planning document 03/2010)
---
Data
BEACHON Web Portal (NCAR/RAL)
BEACHON Manitou Web Cam
Turbulence Tower Plots (NCAR/EOL)
Turbulence Tower 5-minute Data, Ascii/NetCDF (NCAR/EOL) - Contact Ned Patton (patton at ucar.edu) for access
---
Field Logbook
To enter a blog entry:
Login via the link at top right
Select Add, Blog Post from the upper right menu
Enter a title, and contents.
To aid in searching, use one or more of these one-word labels in an entry: network, power, walkuptower, turbtower, sonics, trh, licor7500. Wiki administrators can add more labels under Browse, Space Admin. You can also create your own labels.
Save
It can take a few minutes before the new entry is found via the search tools, or listed in the following pages:
Generally don't edit the following four pages, they only contain an instruction to list blog entries.
See All Log Titles for a listing of the titles of all the log entries.
See Walkup Tower Entries for a listing of titles of entries with a label of "walkuptower".
See Turbulence Tower Entries for a listing of titles of entries with a label of "turbtower".
See All Log Contents for a page displaying all the log entries. This will be slow to render as the blogbook becomes large.
---
Search This Logbook
---
ToDo Lists
---
Index
Entries with a icon containing a "12" are blog posts. Others are web pages.
Recently Updated
Show More

Navigate space
---
Attachments