Skip to end of metadata
Go to start of metadata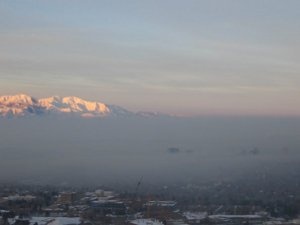 Photo courtesy of Erik Crosman
---
Field Logbook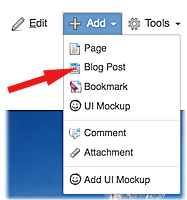 A logbook entry is a Blog Post on this wiki. To add an entry:
Login via the link at top right
Select Add, Blog Post from the upper right menu
Enter a title, and contents.
To aid in searching, use one or more of these one-word labels in an entry: playa1, abc2, hiland3, wvally4, eslope5, wslope6, river7, communication, power, datasystem, sonic, trh, barometer, soil, krypton, radiation, precip, or propvane. Wiki administrators can add more labels under Browse->Space Admin->Edit Space Labels. You can also create your own labels.
Save
It can take a few minutes before the new entry is found via the search tools, or listed in index tables.
See All Log Entries for a listing of the titles of the PCAPS ISFS log entries.
See All Log Contents for a page displaying all the log entries. This will take a while to be rendered as the logbook becomes larger.
See playa1, abc2, hiland3, wvally4, eslope5, wslope6 or river7 for a listing of log entries of those sites.
See trh, radiation, sonic, krypton, mast or soil for a listing of entries for those sensors.
See Email Notifications below, for how to enable notifications.
Recent Log Entries
Search This Logbook
---
Status Matrix (Saturday, 2/5/2011)
RIP="Rest in Peace"
* current kh2o voltage or date last cleaned
** date all radiometers last cleaned
*** E = Tsoil profile sensor; I = Tsoil linear sensor
| Site | dsm | mote.rad | mote.soil | P | TRH | Rain | Pvane | CSAT | KH2O* | Rsw.in** | Rsw.out | Rsw.dfs | Rsw.global | Rlw .in | Rlw.out | Tsoil*** | Gsoil | Qsoil | Cvsoil | Site |
| --- | --- | --- | --- | --- | --- | --- | --- | --- | --- | --- | --- | --- | --- | --- | --- | --- | --- | --- | --- | --- |
| 1: Playa | |   | | | | ~ |   |   | 1/26 | 2/2 |   |   |   |   |   | E 1.9 cm noisy |   |   |   | 1 |
| 1: aux soil | ~ | ~ | ~ | ~ | ~ | ~ | ~ | ~ | ~ | ~ | ~ | ~ | ~ | ~ | ~ | ~ | ~ | ~ | ~ | 1a |
| 2: ABC | | | |   |   | ~ | ~ |   | 1/26 | 2/4 |   | ~ | ~ |   |   | E |   | |   | 2 |
| 3: Highland | | | |   | |   | ~ |   | 1/25 | 1/25 |   | ~ | ~ |   |   | I |   |   |   | 3 |
| 4: W Valley | | | | | | | ~ |   | 1/26 | 1/26 |   | ~ | ~ |   |   | E |   |   |   | 4 |
| 5: E Slope | | | |   | bad | ~ | ~ |   | 1/27 | 1/27 | | ~ | ~ |   |   | I  |   |   | | 5 |
| 5: aux soil | ~ | ~ | | ~ | ~ | ~ | ~ | ~ | ~ | ~ | ~ | ~ | ~ | ~ | ~ | E |   |   | | 5a |
| 6: W Slope | | | |   | |   |   |   | 1/25 | 1/25 |   | ~ | ~ |   |   | I |   | bad |   | 6 |
| 6: aux soil | ~ | ~ | | ~ | ~ | ~ | ~ | ~ | ~ | ~ | ~ | ~ | ~ | ~ | ~ | E |   |   |   | 6a |
| 7: Riverton | | | |   | | ~ | ~ |   | 1/27 | 2/2 |   | also SPN-1 |   |   |   | E | | | | 7 |
| Site | dsm | mote.rad | mote.soil | P | TRH | Rain | Pvane | CSAT | KH2O | Rsw.in | Rsw.out | Rsw.dfs | Rsw.global | Rlw .in | Rlw.out | Tsoil | Gsoil | Qsoil | Cvsoil | Site |
ToDo Lists
---
Email Notifications
To configure whether to receive email notifications of updates to this space, do the following:
Login
Go to a page in the space, open the Browse menu and select Advanced.
In the left-hand panel, click Start watching this space, or Stop watching this space
The emails will be somewhat unreadable unless you ask for html format:
click on your name in the upper right
choose, Profile, Settings, Email, Edit
select the format you want (text or html), and whether you want the full and/or changed content.
Submit
---
Attachments
Index
Recently Updated
Show More
Navigate space